"Tommy, round 'em up lad!"
Forget about steering and shouting at your farm dog to protect those cows. Why would you when you've got a Robot Cowboy to do that for you!
Yep, there is this robot named SwagBot. It was created with the aim to shield cows, and is doing its work quite effectively. Scuttling away on jagged terrain like a farm, he may also pull trailers of hefty loads across the land.
The purpose of SwagBot is to handle live stocks across Australia's most distinct terrains. Swagbot's layout is robust, and he can well manage other hindrances it might stumble upon. He is made exceptionally efficient.
This Robotic Cowboy is the Future of Farming
The next step would be to really help SwagBot recognize creatures that are ill or injured, by using movement and temperature detectors on board. SwagBot is to detect body temperatures of animals on farm, plus will be able to assure that cows, horses and other farm animals have enough food on their portion. The robot is battery-controlled, and can reach speeds of 9 – 12 mph, which is to be determined by the topography of the area.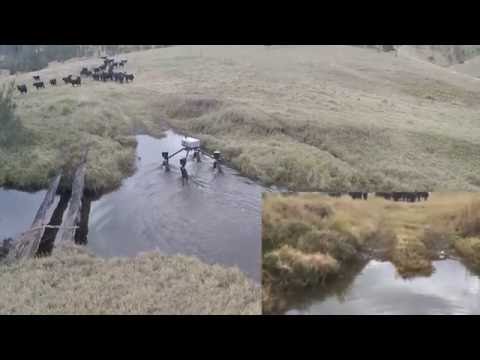 Over the next couple of months, its creators will be looking at what algorithms should be put together, to enable SwagBot other advanced features.
Other studies have demonstrated that farm robots can be operational in tracking the health of crops, as it'll track the well-being of livestocks. However, SwagBot is the first of its type. So far, he seems like an amazing farm pet.